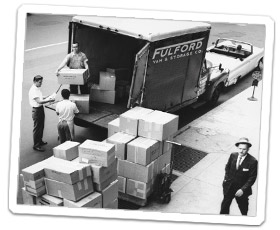 The Fulford Van & Storage Company has been catering to Central Florida's business storage and moving needs since 1913. The company has been operating under new management since 1990, growing and developing the business to include not only commercial and residential movers, but also interior designer deliveries and installations.
Going on 18 years of service, Fulford Van & Storage Company is ready to assist your moving and storage needs by providing you or your business with first-class level of service and support.
Today, our company is recognized in Central Florida as one of the top companies in commercial moving, storage, and installation; interior designer delivery service; warehousing and distribution.